Cornwall Video Production Services. It's what we do, and we get all sorts of work. Ranging from small local projects to assisting on Hollywood movies!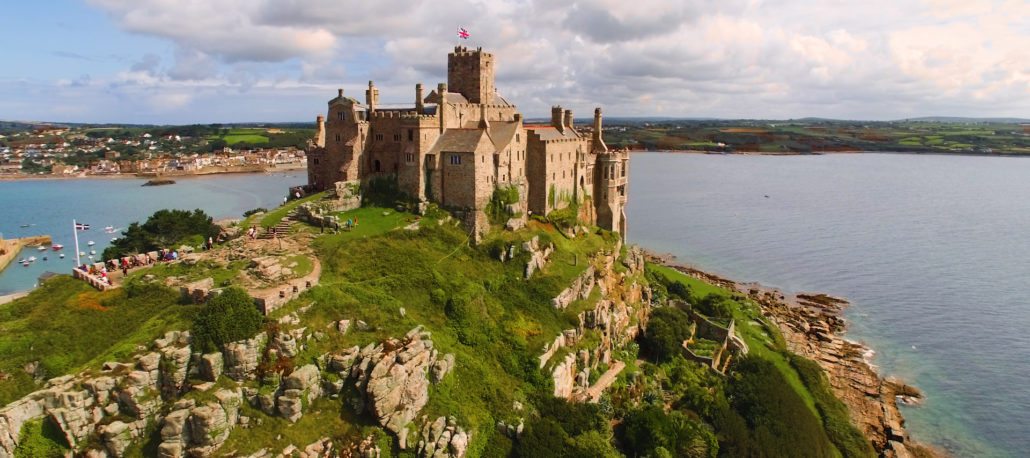 And we are experienced in all types of  promotional videos.
Recruitment and tourism promotional films
We have produced many recruitment videos, particularly for the local west country universities. Our suite of three recruitment videos for Falmouth University have received tens of thousands of hits.
We recently produced a national television advert for a Cornish company. That was extremely well received and fun to make. Another national TV advert is in the planning stages.
While tourism promotion films are always popular.
Film crew for hire!
We often work with national companies who are looking for a Cornish film crew. We've just taken a booking as film crew in Cornwall for a German news station.  And we are the Press Association's go-to Cornish film crew.
Just looking at our diary for the next 4 weeks gives an idea of the spread of our work. And of our skills.
B2B – Business to Business videos are always in demand…
This week includes a Business to Business film – B2B.
Then on Thursday and Friday we are working with a very well known holiday company in Cornwall. We are staying overnight to capture every aspect of their days.
Promotional filming and location scouting
The following week is a variety of promotional filming projects. And on two of these days we will be drone filming too. While John is fully booked location scouting all around Cornwall for a major TV production. Filming is scheduled to start very soon. So he will be very busy!
In the diary the week after is a combination of creative filming with an extremely talented arts group Yskynna. 2 days filming out of County for a leading children's clothing company. Plus work on campus at Falmouth University producing a recruitment video.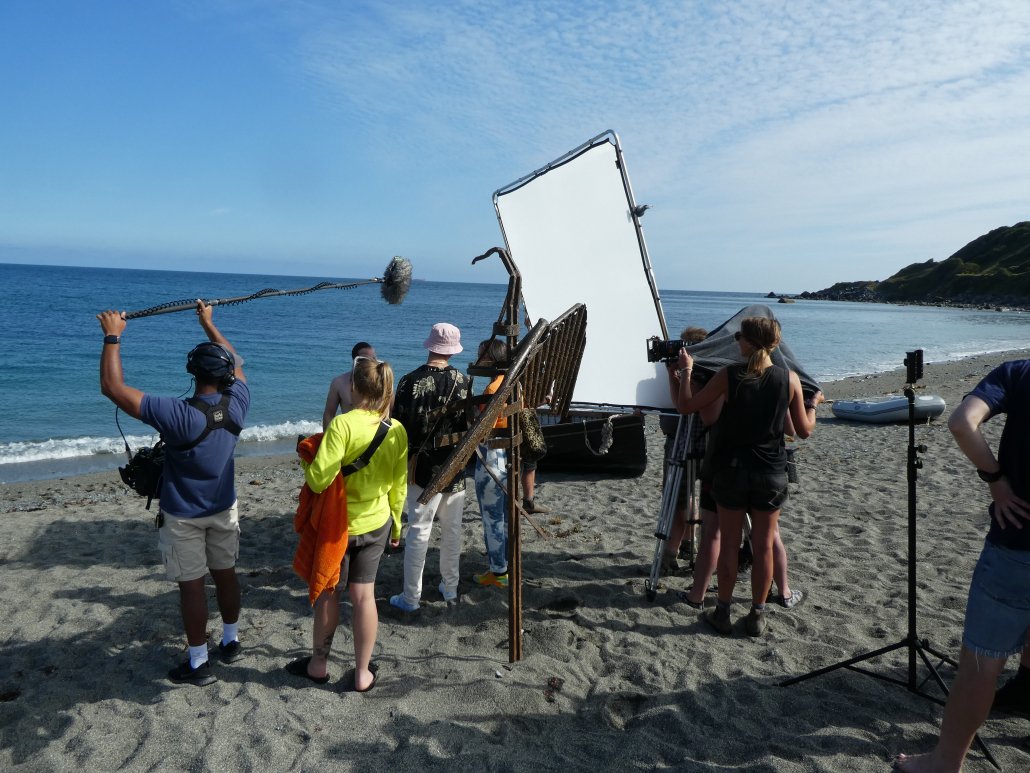 Filming in Cornwall Devon and Dorset
The month ends with Fionn booked for the whole week filming for a major holiday company here in Cornwall an also in Devon and in Dorset. While John and River as Shark Bay Films will be at sea filming for an Irish TV company.
Filming music legends – and at sea!
June is even more exciting. Fionn is scheduled to film some of the planet's top music legends at Eden Sessions. Names like Diana Ross, Bryan Adams, Noel Gallagher, Nine Inch Nails, Stereophonics… While John and River will be heading off to sea on a commission for a national magazine. They will be producing a series of up to 20 magazine articles and accompanying videos around the coasts of Ireland and Scotland.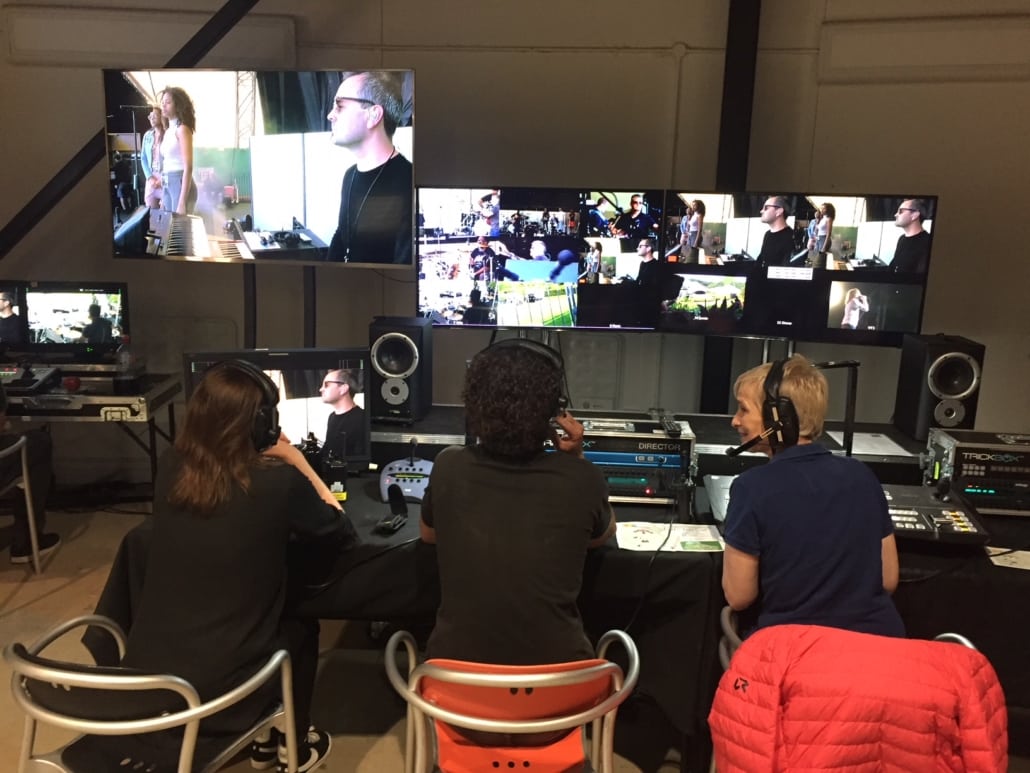 Plus studio filming
We also offer in house studio filming. We have successfully worked on many projects in our studio. From music videos to TV commercials. And here is our in house green screen delivering results…
Never a dull moment! Cornwall Video Production Services