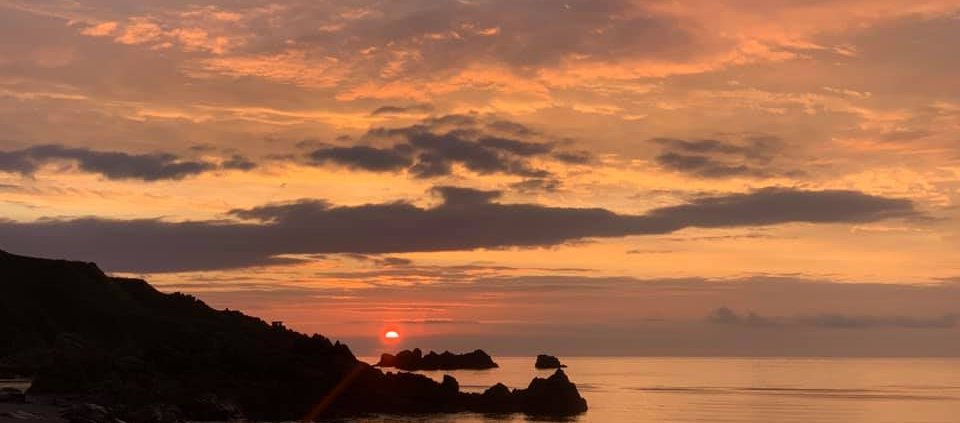 John Boyle
We recently discovered a big gap in the market – providing film and TV location services in Cornwall. And we also realised how well placed we are to help TV companies from "up country" and abroad to find the perfect Cornish film location.
Not a chance…
That was my first reaction. Two weeks before shooting in early August the Oscar winning company had been let down. Their location scout couldn't help with their needs. Which did seem crazy. A private beach to film on at the height of the tourist season. Accommodation for a crew of up to 30. Location marquees. Security. Catering. Portaloos… I was so sure it couldn't be done that I told them so. I didn't want to take their money under false pretences. But they asked me to try. So I agreed two days at our daily rate.
Private Beach
There are a few around. But they are either owned by National Trust – and the chance of a quick favourable decision was minimal. And any hotels would be using them for their guests. But I did have an idea. After a day tramping around farms and stopping tractors in narrow lanes for a chat, I found the people I wanted. Sworn to secrecy, all I can say is that it was perfect.
Now the rest…
I persuaded friends to move out of their houses so we could let them to actors and crew. Through friends who arrange festivals I found probably the only marquees not booked for concerts or weddings. After a day of phone calls I found a catering van who had the dates free due to a cancellation. On-location wifi? The production company planned to use a London provider. We found a local guru at a fraction of the price. And as security proved impossible, we agreed that as well as location management, I would camp on site with River and JoJo the dog to comply with insurance requirements.
Nationwide shortage of Portaloos
Who would believe it? None to be had from Newcastle to Norwich! Eventually through friends of friends I found a couple who rented composting toilets to eco festivals.
Soap stars
Well, we put it all together! And when the daytime TV soap stars arrived, they would have no clue of the mad struggle to put the package together.
Massive Savings
Without local knowledge it would have never happened. And local knowledge saved the production company many thousands of pounds on their budget. because we sourced every service locally rather than from outside the area. Which would have added transport costs and travel for technicians etc. Imagine the cost of bringing Portaloos from Newcastle!
So if you are looking for Film and TV location services in Cornwall – get in touch!