Xiaomi Festival
Award winning filming in Cornwall! And we were totally involved. We provided all location services. And even in water filming.
Last summer we had the opportunity of working with an amazing crew from London based Slick Films. They were producing a very different film festival entry. They are an Academy Award winning independent film company. Not only was the film itself very different. The film festival itself was pretty unique too.
Yes, a totally new type of film festival. All films had to be captured with Xiaomi smartphones.  So they invited filmmakers from around the world to explore the theme of "The New Normal" via short films. Which they shot on Xiaomi smartphones. And we were part of the project.
We provided total location services for the production – as detailed in a previous blog.
At short notice
And our underwater filming skills were also called upon.  Albeit in rather murky Cornish waters! Fionn's over and underwater shots were the ones selected by the festival for their home page.
Top film making talent
We also got to work with some top film making talent and some great characters.
Chris Overton is an English actor and filmmaker. He is best known for his film, The Silent Child for which he received critical acclaim. And won the Academy Award for Best Live Action Short Film.
Overton is the husband of Rachel Shenton, who wrote and starred in The Silent Child.
And a top crew
In fact the whole team were a delight to work with. Jojo my dog became a favourite on set. And at the end of the shoot a delightful surprise. Duncan Hammond, the incredibly talented art department props builder, gave me a picture of Jojo he had drawn during the shoot. Even framed in Cornish driftwood. Plus we also managed to introduce the camera crew to a very special Cornish beer – Spingo!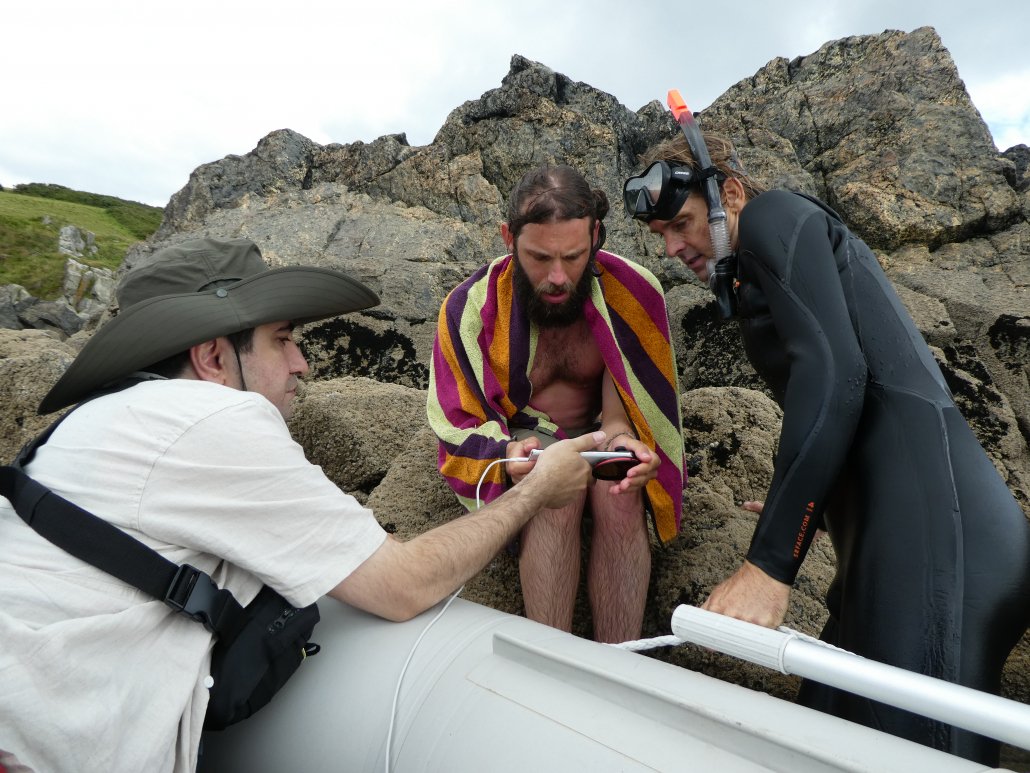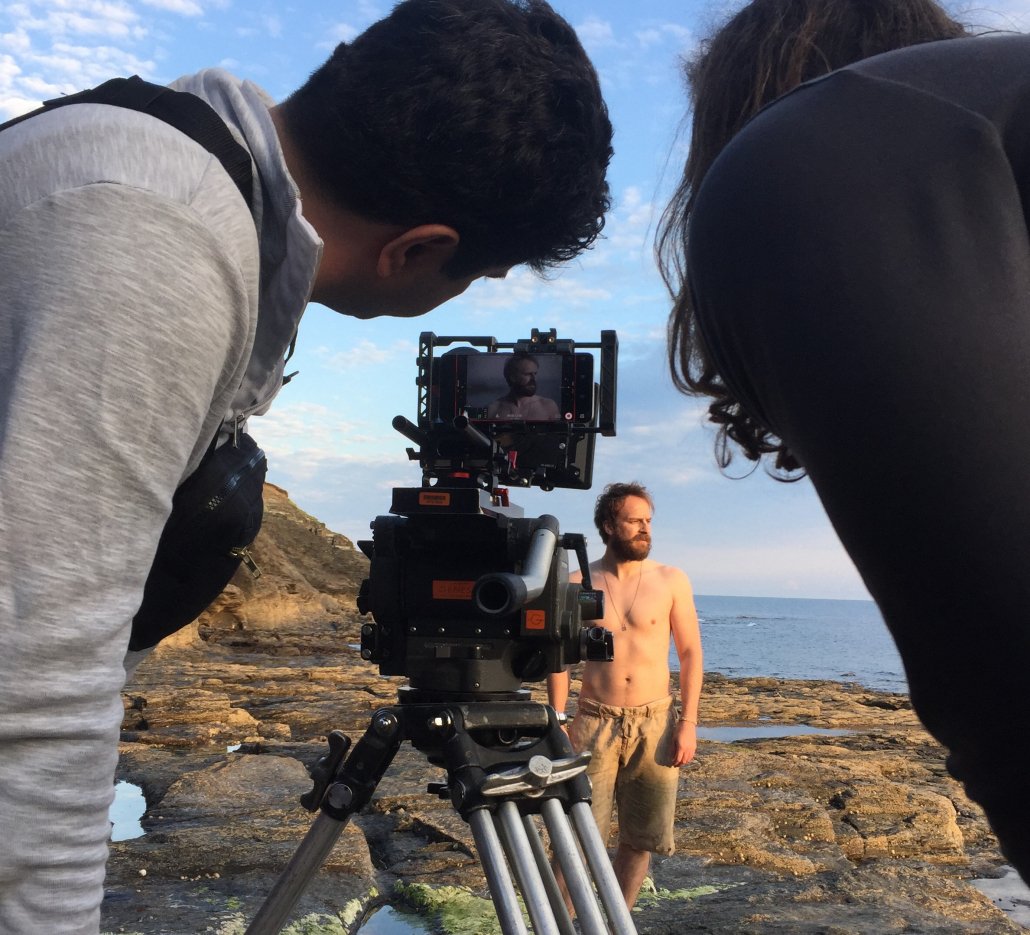 Award winning filming in Cornwall. In the summer. And with an amazing crew! What a great way to spend a week in August…